A Survivor Tribal Council Spot
Off for a whole day affair of island hopping in Caramoan Peninsula. Our guide Kuya Ramil Cruel is one of the boatmen who provides services for Survivor Franchises on Caramoan. Lucky that during my visit, its off season for Survivor. A visit to Umang Cave is not part of my itinerary, but Kuya Ramil was generous enough to make this as our first drop before any island hopping began, I didn't know I was to be brought here first , it was just an on the spot decision by my guide. I was glad he did show me this place, a bit of spelunking came into my itinerary for the day.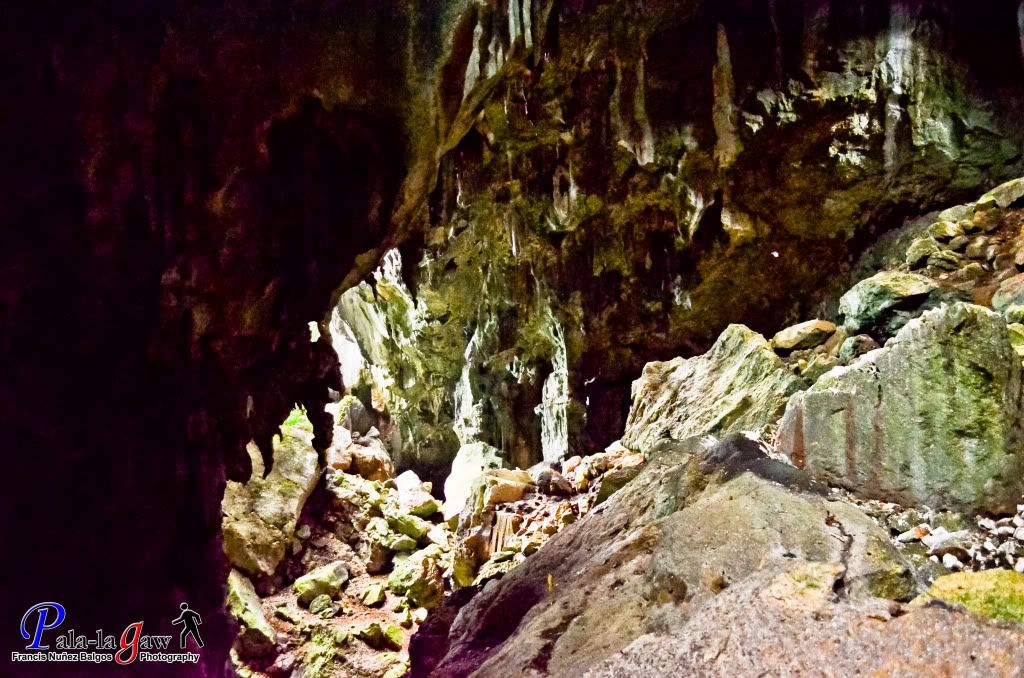 Umang Cave is not very far from our jump off point in Paniman, but this place is not known to most tourist or at least is off limits due to exclusivity to survivor franchise. It was a good 10 to 15 minutes of boat ride, traversing a river that meets the sea until we reached the dead end with thick foliage that's more like jungle haven, the river being mostly shallow waters. We treated carefully to avoid any sandbanks that may get us stuck, our guide was very skillful with this.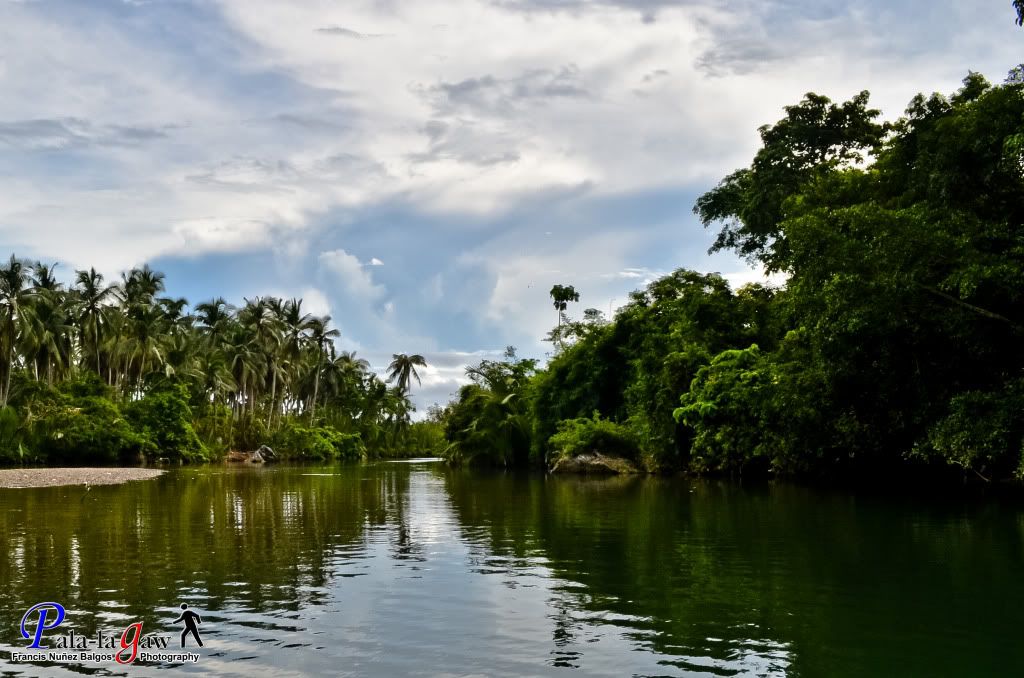 It's a cloudy day but still too early for a forecast. I'm crossing my fingers that it would remain cloudy yet sunny all throughout because it would mean that I have a very good shot at having very good landscape pictures.
Once the river ends through a wall of rock and sands, seems like this is were we start to climb the side of a mountain to reach the entrance of the cave. The place itself has very diverse wildlife, you can hear the sounds on top of a canopy of large trees in thick foliage, lot's a lot's of birds, and the still waters show signs of silent life lurking beneath it. I took a shot of a small monitor lizard we saw along the trail, and the trail itself is a platform of rotting wood were you need to tread carefully. By the time I reached the entrance to the cave above, I was sweaty and all warmed up.
We were greeted by a cavernous place, filled with the smell of bat urine, musty odor and a dry but humid landscape. It's obvious that there are people who had stayed here before but had long left the place, rickety ramps along the entrance and things left here show signs of disturbance. The beauty of the place is preserved, it's tranquility with rocks big and small all scatter around. Unlike any other caves I've seen, this one has openings in the roof, so sunlight actually lights the inside of the cave, giving it a creepy feel on the dark shadowy corners, but there's no sign of water inside, in fact its very dry. There's more to the cave if you further the exploration, its just too dangerous though as boulders of rocks fall to the cave floor making the rubles unstable. As for me, its good enough that I've seen this place.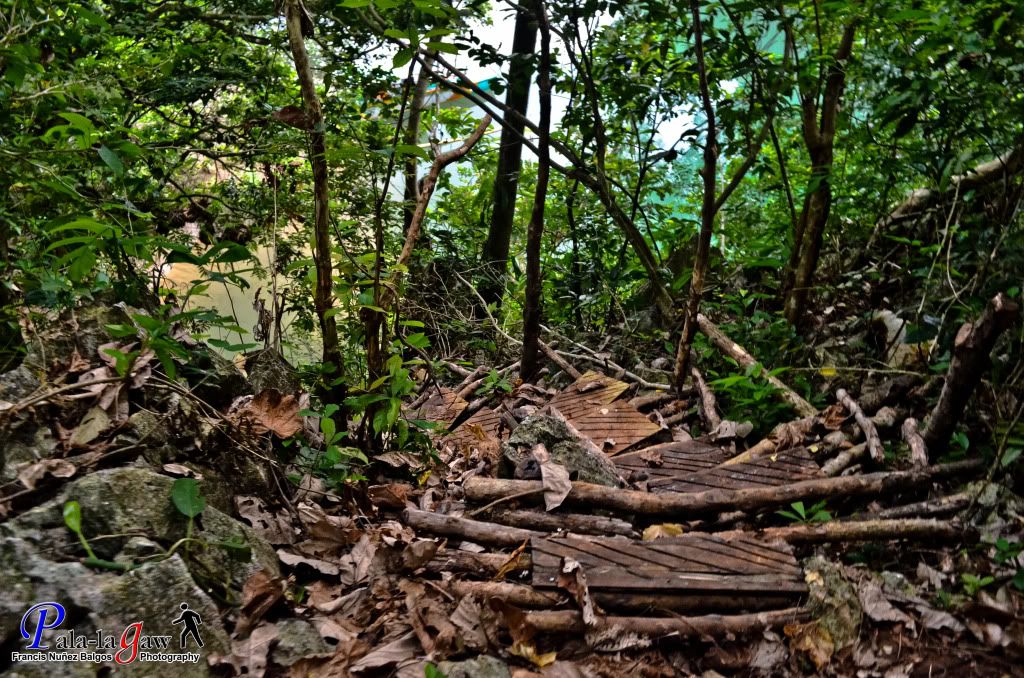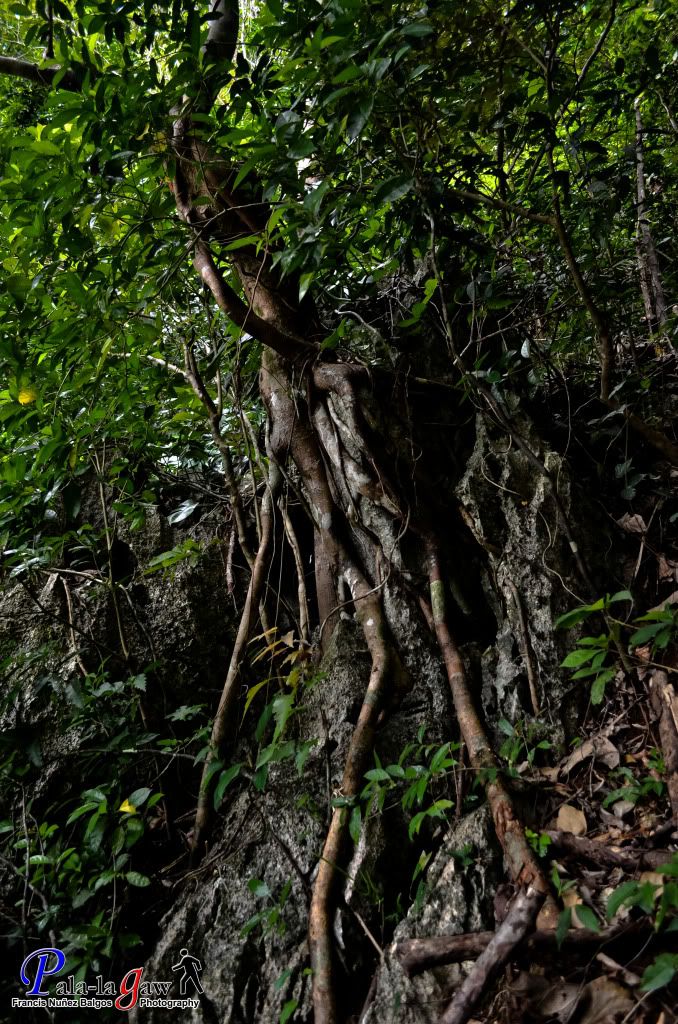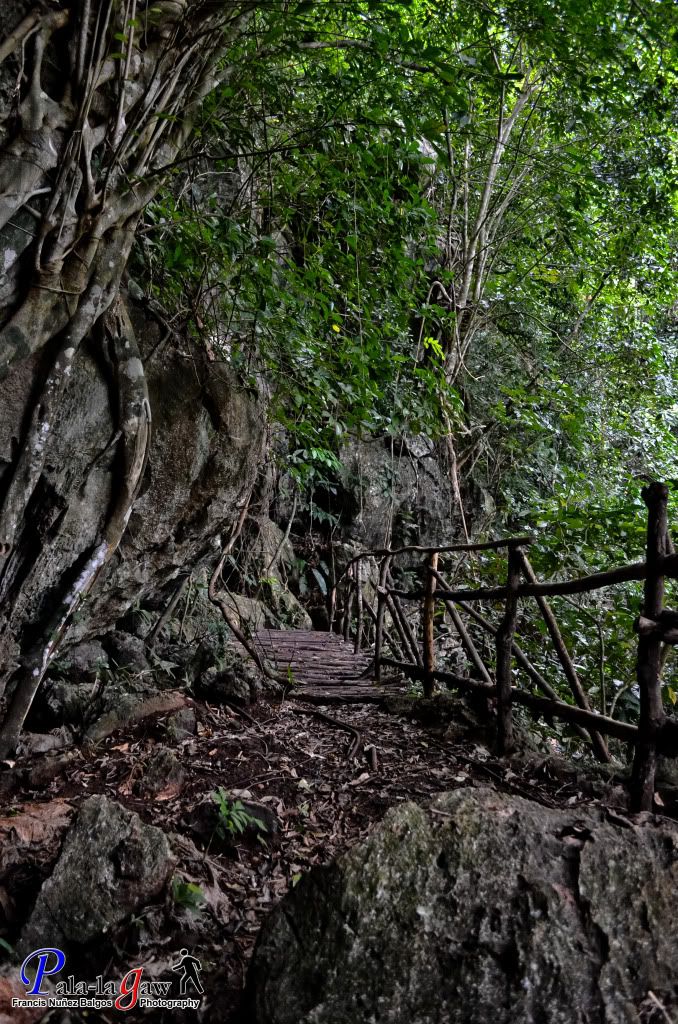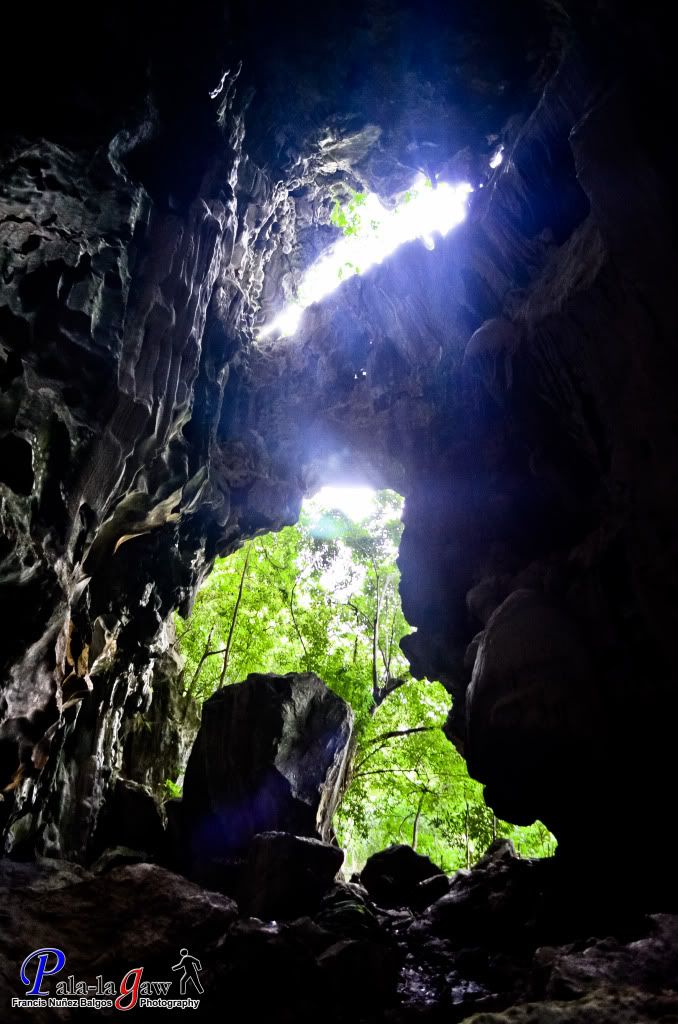 Planning on exploring Caramoan?
Kuya Ramil Cruel is highly recommended especially for budget travellers
Ang Pala-lagaw reserves the right for any watermarked pictures posted
No pictures should be downloaded or copied without permission from the blogger.