From A Towers Perspective
This was mostly a photography adventure.
A notice was sent to Sykes Photo Club members in the office,
for a photo op with Synergy along with Sykes Photo Club.
Of all places, they want BCT Helipad.
I've been wanting to visit BCT Helipad since I started to work with Sykes.
It's a perfect location to get a sweeping view of Ayala Ave with it's Towers..
I've also known a few Photographers who was brave enough to have taken the initiative.
For one thing, this place is off limits to visitors.
Although I'm a Sykes Employee, I'm assigned to a different location.
A view from the top,
Good thing the guards were very tolerant.
I just said I need to go to the Helipad for the Photo Shoot
Didn't even have to present my company ID.
They knew that some guys were already up there,
so they just let me in.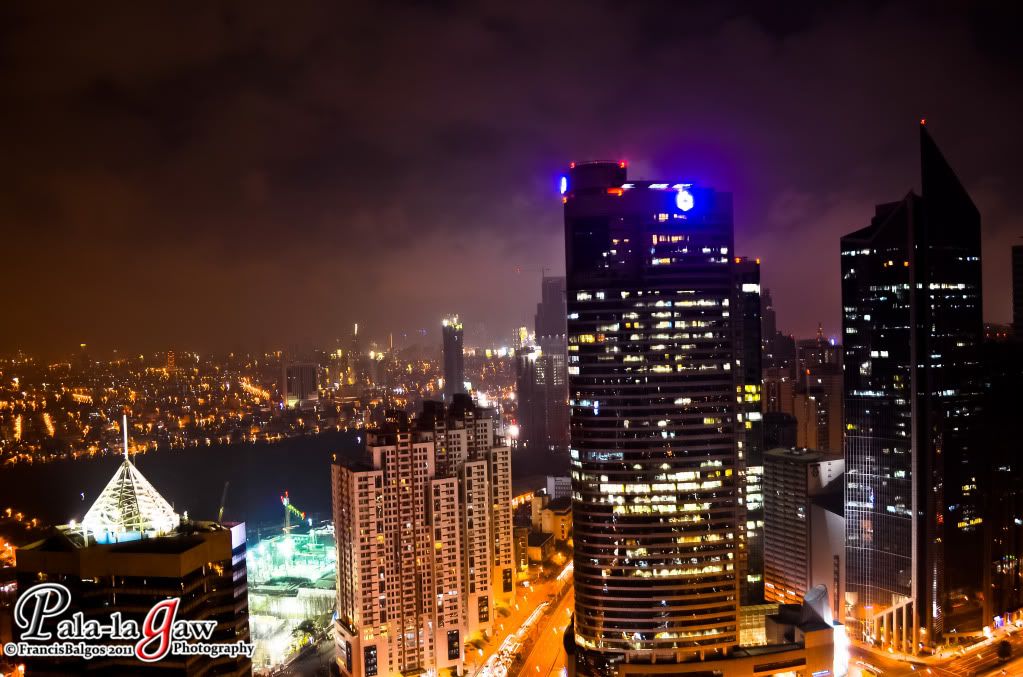 It was a really nice experience.
Its like seeing the calm before the storm.
It was about to rain, and you can see the fogs getting thicker by the minute.
So every moment counts.
The pictures were shot with long exposure time at the lowest ISO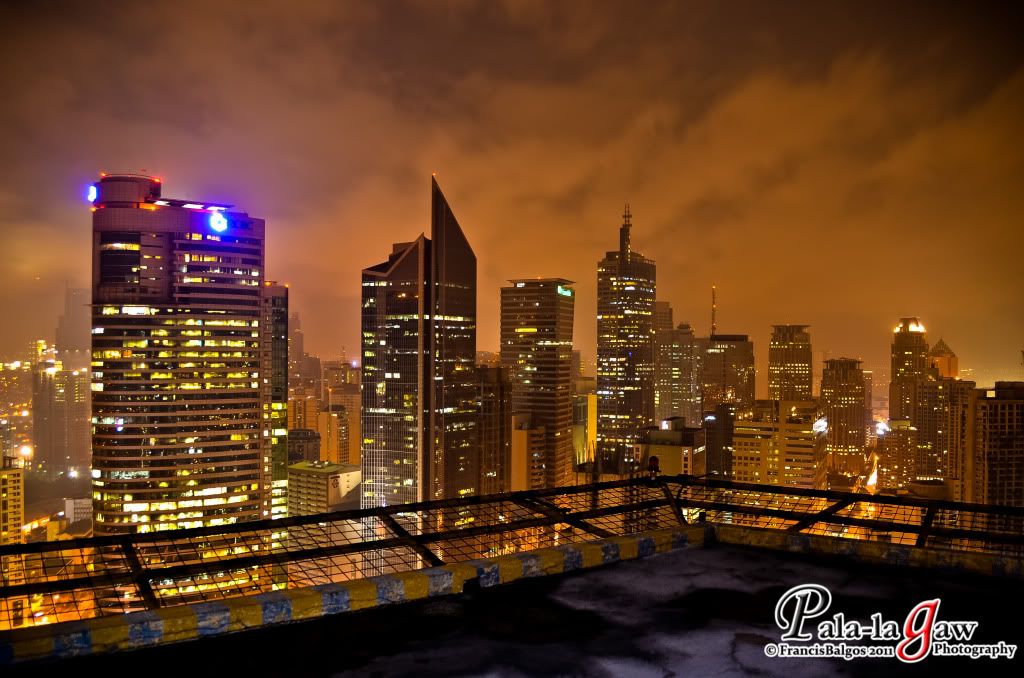 The orange tint in the picture was achieved with using flash.
Was trying trying to experiment with the camera.
I still like the ones with no flash, as it is the natural light.
But I also wanted to show the foreground which is the Helipad itself.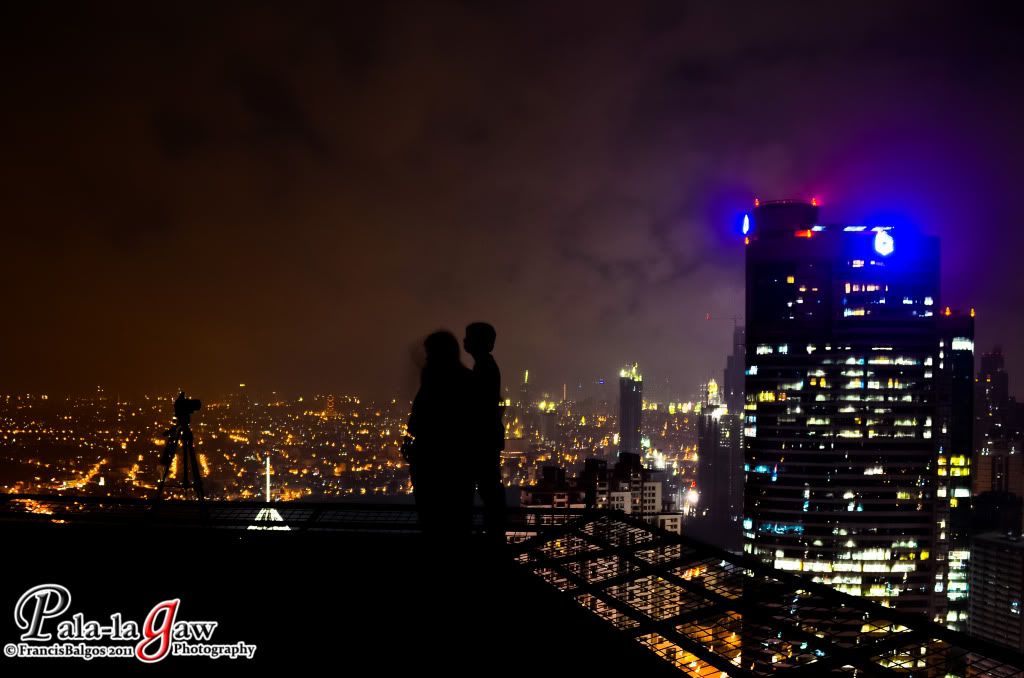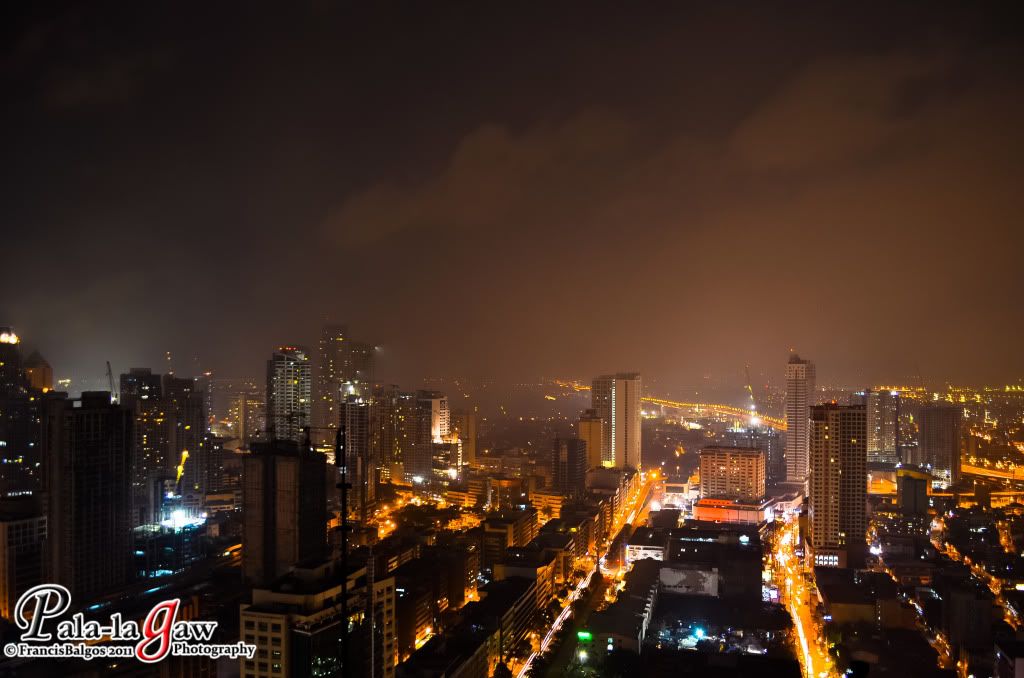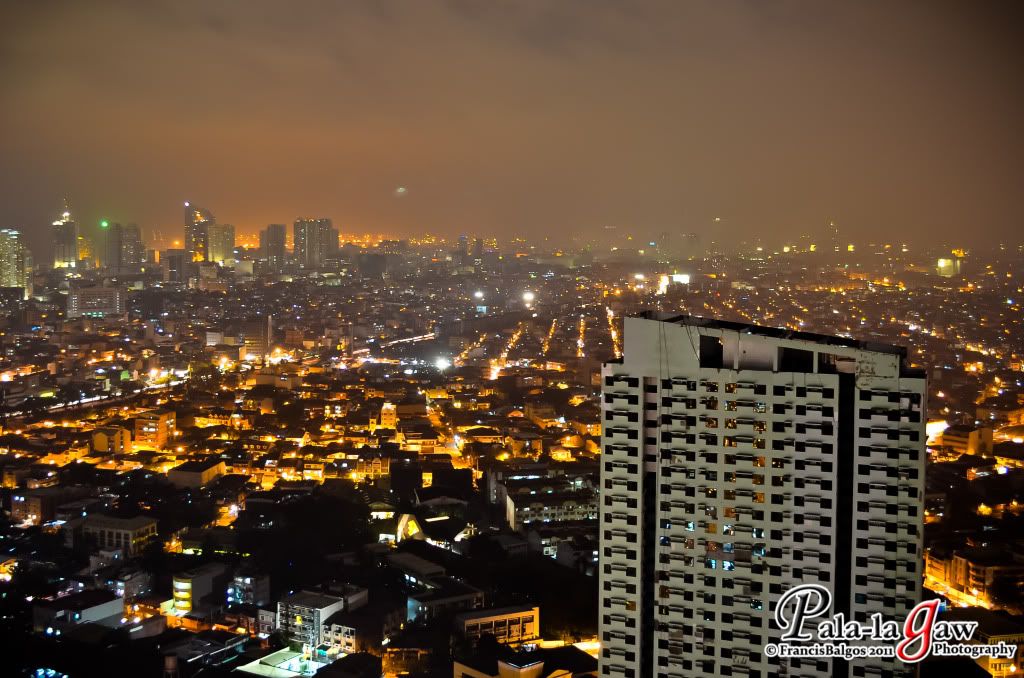 Francis Balgos
is a Call Center Agent, Weekend Travel Warrior, Amateur Spelunker, Sometime Surfer, Newbie Mountain Climber, Photography Enthusiast, Certified Beach Bum, A first born son, Faithful lover, True Explorer...
Follow Me
Pala-lagaw reserves the right for any watermarked pictures posted
No pictures should be downloaded or copied without permission from the blogger.